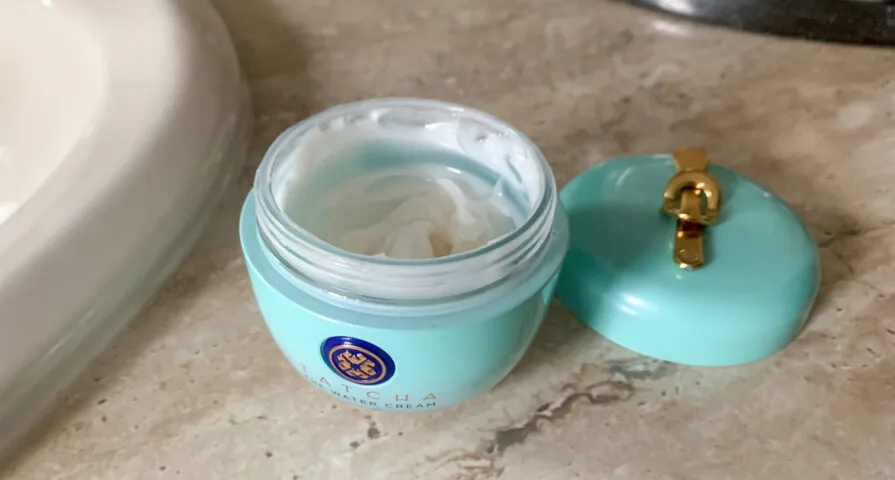 Moisturizer is one of the most important products to a well-rounded, effective skincare routine. It should be applied both morning and night, even if you're someone with oily skin. Moisturizer gives your skin deep hydration and balances the skin, which can actually prevent acne in the long run.
The key with moisturizer, however, is to find one that is relatively lightweight and won't clog your pores. Sometimes the trouble with moisturizer is that they end up being too rich and heavy, which doesn't allow the skin to breathe and heal.
One of the bestselling moisturizers that is known for being lightweight and oil-free is the iconic Tatcha The Water Cream, which recently won an Allure 2020 Reader's Choice Award. It's perfect for those with both oily and dry skin because it gives the skin lasting hydration with a water-based, nourishing formula. Upon first glance, Tatcha The Water Cream may seem a little steep in price for a moisturizer, but with rave reviews and nearly 250, 000 "loves" on Sephora, we knew we had to give this product a try for ourselves.
Follow along as we give a full review of Tatcha The Water Cream including an ingredient breakdown, pros/cons, and an ultimate verdict about whether this bestselling product is worth the hype.