Vitamin C is an essential step in many skincare routines for its ability to fade dark spots, visibly brighten the skin and provide anti-aging benefits. If you struggle with wrinkles, age spots, dullness, acne scars or hyperpigmentation, vitamin c can do wonders for your skin. The question is, however, which vitamin c actually works and is worthy of our hard-earned dollars?
The Ole Henriksen Truth Serum has had quite a bit of hype in the skincare market and is one of the bestselling Vitamin C serums with over 200, 000 'loves' on Sephora! The serum acts as a daily multivitamin that supports and boosts the natural collagen in the skin. It claims to help brighten, visibly film, and provide lasting hydration to the skin with a fast-absorbing, oil-free formula. Seems like a dream come true, right?
Well, we put the product to the test to give our honest review of what we thought of the Ole Henriksen Vitamin C Truth Serum! We tested the product for weeks and weighed the pros and cons to deliver an honest verdict of whether we thought this hyped skincare product was worth the purchase! Follow along for our full product breakdown and the ultimate verdict.
The Truth Serum: How Do I Use It?
When it comes to the application of the Truth Serum, most skin care experts suggest using it following your cleanser and/or toner. It works best on freshly cleansed skin and should be applied evenly to both your face and neck for ultimate results. It's suggested to let the product sit on the skin for 30-45 seconds before topping it off with a moisturizer.
It's really up to you when exactly you use this product, but we personally prefer using it in the morning to get the most of its brightening effects. The light citrus scent is also quite energizing which is a nice pick-me-up in the morning.
Formula:
To begin, it's important to breakdown the formulation and ingredients when it comes to vitamin c serums.
Ingredients:
Some of the key ingredients in the Ole Henriksen Truth Serum include Sodium Ascorbyl Phosphate & Calcium Ascorbate (True-C™), Vitamin E, Hydrolyzed Collagen, Aloe Vera Juice, and Green Tea Extract. It's also important to note that this product does contain alcohol and fragrance, which can be potentially irritating for those with sensitive skin.
Texture/Smell:
The Ole Henriksen Truth Serum is orange in color and a water-based face serum. It has a fairly thin, gel-like consistency and has a sweet citrus scent. The scent is definitely on the stronger side, but we actually quite enjoyed the fresh, citrus aroma, especially in the morning. This vitamin C might not be a great fit for you, however, if you're sensitive to fragrance.
Pros:
Bright & Even Skin
In terms of pros and cons, we found the Ole Henriksen Truth Serum had a few of both. This vitamin C serum definitely delivers on its promises to brighten the skin and even skin tone. We noticed a significant change after just a few uses in the texture of our skin and a more smooth, even appearance. The real, long-lasting results came with consistent use of this product for a few weeks.
Packaging
Another major pro to this vitamin C serum is the packaging and the bottle. Vitamin c is a tricky ingredient because it oxidizes in the sunlight which essentially makes the product ineffective. The Ole Henrikson Truth Serum comes in a semi-opaque bottle that allows the product to stay confined in a dark container which limits oxidation.
Two Forms Of Vitamin C
Another pro of this serum is that it contains two different types of vitamin c to provide ultimate results. The product contains Sodium Ascorbyl Phosphate & Calcium Ascorbate, or True-C™, which are stabilized vitamin c derivatives that help brighten and fight visible signs of aging.
Cons:
Cost
The biggest con with the Ole Henriksen Truth Serum is definitely the steeper price point. At $48.00 for a single ounce, this is certainly one of the pricier serums on the market, however, we believe it is worth the price. It truly lives up to its promises of providing youthful, glowing skin and smoothing out unevenness, making it a reliable product that is worth the splurge. It's also important to remember that this product has a great shelf life and should last you for a few months before you need to replenish your stock.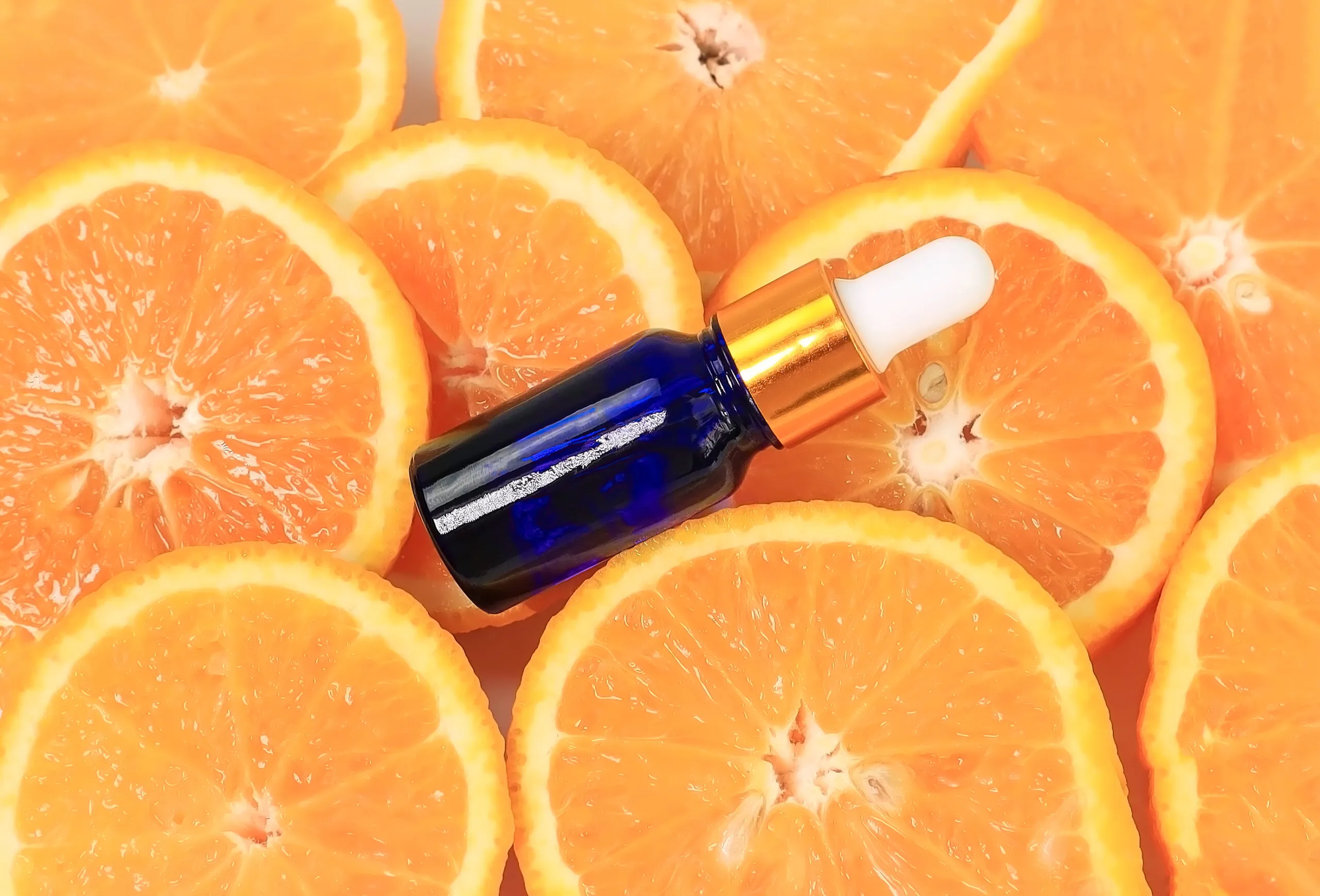 The Verdict:
After weighing the pros and cons and giving the Ole Henriksen Truth Serum a test ourselves, we can definitely vouch that this product is worth the splurge! It contains quality ingredients you can trust and delivers on its promises to fade dark spots, brighten the skin, smooth skin texture, and offer anti-aging benefits. While this vitamin C does sit at a higher price point, it's certainly worth the investment, and many people agree since the product currently has a whopping 200, 000 'loves' on Sephora!
Shop the Ole Henriksen Vitamin C serum below: